For this post, I wanted to keep it close to home- I'm still relatively new to the area, so in a lot of ways, I'm still learning the scene...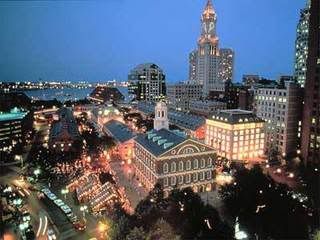 So, here's my recommendation list for restaurants in my area (Brighton):
Best Romantic Restaurant
:
Dalia's Wine Bar and Bistro
(Washington Square, Brookline)- friendly service, AMAZING food, great wine selection. What I love about this place is you feel right at home while getting top notch service and cuisine; it isn't austentatious at all. The servers know their wine, too, so don't be afraid to ask for suggestions.
(...but don't take my word for it: http://boston.citysearch.com/review/36069048)

Best Take-Out:
Dragon Star
(Washington Square, Brookline) I swear, I go into a food coma everytime I order from them...
Best Place to Meet for Drinks and a Chat:
Audobon Cafe
(St Mary's Stop C-line): it's never too crowded, the food is good, but not overpriced. I love the grilled apple and brie sandwich...
"Out-on-the-Town":
Match-
love the apps/mini-burgers,
Clerys-
ALWAYS have a great time there

North End (Italian):
Check out
La Summa
on Fleet Street; it's a small, family-owned place. Much cheaper than the spots on Hanover Street and the food is awesome.
WANTED:
Good spots in
Cambridge